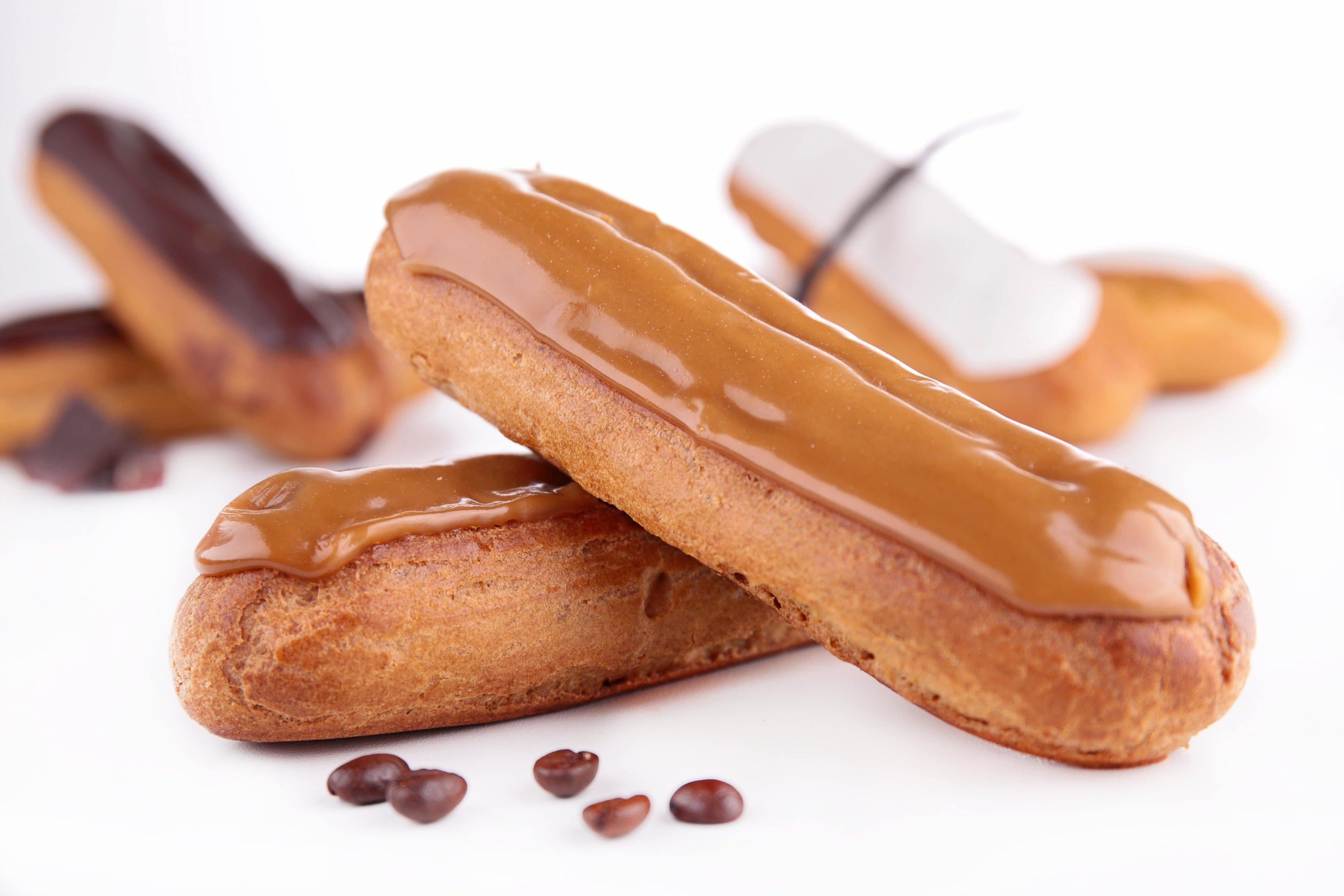 Apr 16 , 2020
The eclair, formerly called pain à la duchesse (before 1850) or petit duchesse, is a pastry of French origin made from elongated choux pastry and filled with pastry cream, with a glaze on top.

Today, the most common éclairs are made from choux pastry, wrapping the pastry cream; however, there are also versions made with a small oven, and the interior can be chiboust cream, whipped cream, chestnut cream, or fruit salpicon.

The cream is usually chocolate or coffee, but can also be flavored with pistachio or vanilla. Variants can also flavor pastry cream and melt it with various fruits.

The top is glazed with fondant.