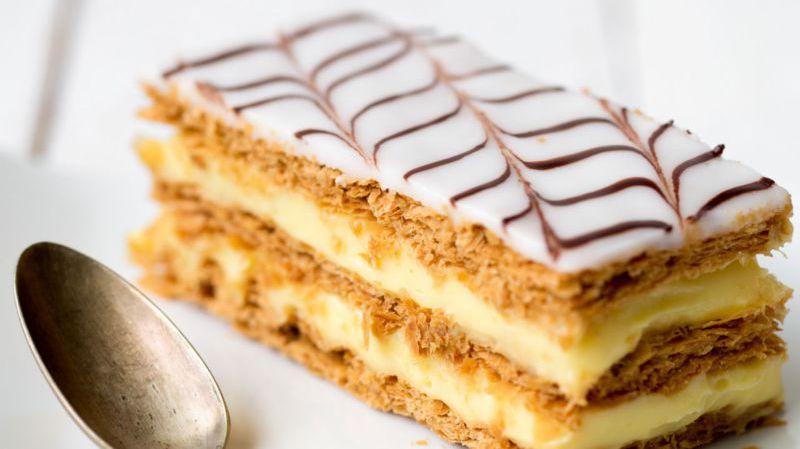 Apr 16 , 2020
The mille-feuille, or millefeuille, is a piece of pastry made from three layers of puff pastry and two layers of pastry cream. The top is iced with icing sugar or fondant. You can add jam or fruit.

The French name of this pastry refers to the large number of sheets of dough that make up each cake. Taking into account the traditional method of preparing puff pastry, in six stages of folding in three, the mille-feuille actually comprises 729 pairs of sheets.

It would have been created by François Pierre de La Varenne, who describes it in his Cuisinier françois in 1651. It would then have been perfected by Marie-Antoine Carême, cook of Charles-Maurice de Talleyrand-Périgord.

However, many professional pastry chefs do not go back to that until 1867, when it was proposed as a specialty by the famous pastry chef Adolphe Seugnot, then installed 28 rue du Bac in Paris.

In many English-speaking countries, in the Nordic and Slavic countries, the mille-feuille and local recipes of the same kind bear a name referring to the first name "Napoleon". This name seems to be linked to the French adjective "Neapolitan", the city of Naples being one of the origins cited for this recipe, identification with the first name Napoleon having been favored subsequently by the Napoleonic wars.